Post by sansa on Oct 1, 2014 23:16:07 GMT -5
Cat's Name:
Growltiger
Loyalty:
Hench, loosely
Age:
Middle Adult, around 58
Family:
He had a mate and a wee son who died when he was in his late 20s. His parents are long dead and he never had any siblings. Who knows how many kittens he's fathered since coming to London.
Appearance:
Growltiger is a Scottish Fold mix, his coat a medley of red, brown, black, tan, and white stripes. His striped mane is greying, and he wears a bandana to cover his empty left eye socket. His face is so heavily lined that it's difficult to tell the scars apart from the wrinkles and laugh lines. He was chiseled and well-muscled in his youth, but that has all given way to fat.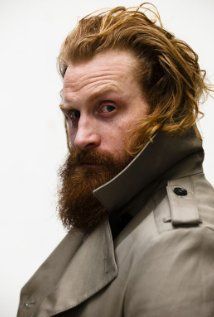 'Woe to the Weak Canary', courtesy of the wondrous Dodd!
Personality:
Growltiger is a vivacious entertainer who easily charms and engages those around him. He is gluttonous, fun-loving, and takes pleasure in the things around him: food, drink, nature, and especially other cats. He has a contagious enthusiasm for life. He likes to be in the middle of the action and the center of attention, with a 'trickster' sense of humor and a tendency to force other cats out of their shells.
He lives in the moment, enjoying the pleasures that life has to offer him. He fills his life with food, drink, and dames, and never bothers to plan ahead for anything. And though he is fun-loving to an extreme, he is practical and down-to-earth. Growltiger is grounded in reality and constantly aware of the facts and details of his environment, even when he would rather ignore them. He is very observant of others and is not afraid to air other cats' 'dirty laundry', so to speak, in front of others.
Growltiger is often the life of the party, entertaining and engaging other cats with humor and enthusiasm. He notices when other cats are having fun, and takes the lead in getting everyone involved in whatever is happening. He is likable and friendly enough, but hard to get close to; although he is very open, he is reluctant to be serious or to talk about anything negative.
Growltiger radiates warmth and good humor, as long as you remain on his good side. He is quick to draw a dagger if anybody threatens his good mood, and often goes out of his way to embarrass other cats for his own amusement.
History:
Growltiger was born on the Scottish docks, and spent his childhood there, learning the ins and outs of piracy. His father had taken over his care as soon as he was born, sending his 'cabin wench' mother away with hardly a second glance. Commanding a ship came as easily to him as breathing, and salt water ran through his veins. When his father passed away, he took over the crew and led them on raids along the coast. He was young and amiable, with a voracious appetite for victory.
In his adulthood, he met and fell in love with a southern dame, a feisty queen with a taste for adventure. She joined him and his crew, and eventually bore him a son. The kitten practically could row before he could walk. The family was practically inseparable. Tragedy struck when Growltiger's son was still learning to speak. A storm hit while the ship was far out from the shore. Growltiger's mate and son were thrown off the deck while trying to get to safety, and were swept away by the towering waves.
Growltiger was not the same cat after that. He blamed his crew for their deaths, and started becoming cruel and bitter. The raids he led were more disastrous, and his forgiveness over mistakes disappeared entirely. He spent years terrorizing the British Isles. He boasted loudly and fought often, losing an eye and most of an ear in a pub fight during a visit to Ireland.
Turning his attention on London and the River Thames was, as far as he was concerned, the best worst mistake he's ever made. Here he met the Lady Griddlebone and, well, everybody and their mother knows this tale. He did not know what became of Griddlebone until years later. He spent this time drinking and fucking in every pub and brothel London had to offer. He made a bigger, more terrifying name for himself in the city, ordering his crew to raid randomly and mercilessly.
Joining forces with Macavity was, for him, a no-brainer. They were the two most powerful cats in the city, after all. He spread the fear of Macavity by water as the Henches worked by land, and was given the freedom and power that such an alliance could give. Seeing Griddlebone again, after years of wondering whether she was captured, dead, or worse, would have broken a lesser tom. But Growltiger was weathered and worn, and had no energy for anger.
He spends most of his days now in the city. He'll sail when Macavity needs him to, but prefers to drink ale and bed dames, and brag about his exploits to anybody close enough to hear.
Desired Pairings:
open
Roleplaying Sample:


Growltiger snapped his husky orange fingers at the dame behind the bar until there was a mug in his paw, frothing and full of dark ale. He flipped a coin at her and gave her rump an appreciative squeeze before downing half the mug in one big gulp. Liquid gathered at the corners of his mouth, and he wiped it away away with the back of his paw.
An' thar we were, surroonded by Irish bastards."
he said to the cats lounging around him, not caring that they were barely paying him any attention. He continued on, oblivious, his heavy Scottish accent slurring.
"An' they're probably thinkin' Aam a goner. But they don't ken Ah got ten cats waitin' doon belaw!"
A great bellowing laugh erupted from his mouth and the cats around him jerked awake as if they'd been splashed with a bucket of water. Growltiger paid them little mind. He beckoned for the serving dame once more and pulled her onto his lap. His paw was immediately at her chest, but she pushed him away playfully, so he settled it on her thigh.
"Ah gave it tae him easy. Barely jist a kitten, after all. He shoods come fin' me an' suck my tossel fur lettin' him live!"How often can you be on?:
Daily.
Password:
Rice pudding and mutton.
Comments:
The human appearance is just a touch too young, but it gives you an idea of what I'm going for.